Matthew Kershaw becomes Development Executive & Head of L.A. Operations
Buck's latest series 40 Year Old Property Virgin available today on discovery+
Sean Buckley, CEO & Founder, Buck Productions is pleased to announce the addition of TV veteran Matthew Kershaw as Development Executive & Head of L.A. Operations for the company. Kershaw's responsibilities will include creative development; producing scripted and unscripted series; and pursuing branded content opportunities.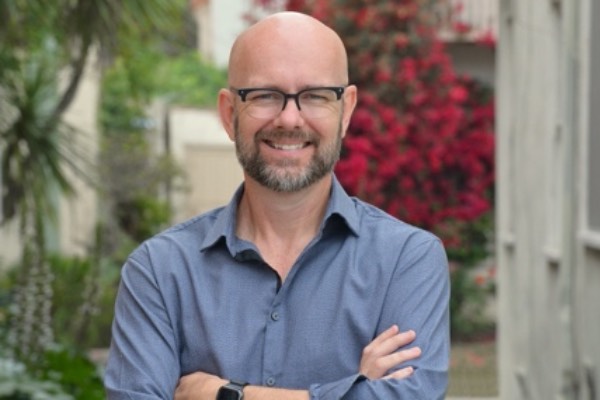 Matthew Kershaw "I am very excited to be working with Buck in this new role," said Matthew Kershaw. "I started my relationship with the company more than 20 years ago on a commercial set and it's grown into one of the most important partnerships of my career. I've always felt like part of the Buck family and that makes this new role even more meaningful."
"We are very happy to officially add Matthew to the Buck team," said Sean Buckley, CEO & Founder, Buck Productions. "More than ever, Buck is pushing the envelope on new content opportunities. As we expand our US partnerships with the likes of discovery+ and MTV International, Matthew's skill set and diversified portfolio compliments what we have been able to achieve and makes him the perfect executive to lead our L.A. operations."
Kershaw has more than 25 years of experience in writing, developing, and producing television, film, music events, and branded content for Remedy, Spectrum, and Interior Day Entertainment. He created and produced more than 75 episodes of At the End of My Leash (Slice, HGTV Canada, Animal Planet) which was sold in more than 100 countries and was nominated for a Gemini Award for Best Lifestyle Series. He also created and produced a sequel series Puppy SOS (Slice). Kershaw co-founded Interior Day Entertainment where he worked alongside production powerhouses Pilgrim, Asylum, and T Group. He developed Stewarts & Hamiltons (E!) about the blended families of rock star Rod Stewart and actor George Hamilton and produced a pilot for the Real Housewives franchise set in San Diego. Kershaw then moved to Remedy Television + Branded (formerly Spectrum) as Creative Director in 2018 to create and develop new concepts. While there, he wrote for and directed Jon Stewart and Dolly Parton. His clients included National Geographic, Nat Geo Wild, Food Network, Marriott, Sheraton, Dollywood, and more. Throughout his career, Kershaw has worked on 400+ hours of screen-based content.
In the past year, Buck Productions has shot four series during the pandemic. Their 2021 slate includes 40 Year Old Property Virgin (discovery+); digital series YO! MTV MAPS (MTV International); Season 3 of Merchants of the Wild (APTN/Blue Ant); and Season 2 of Life, Death & Money (REELZ). Life, Death & Money is titled Cashed Out in international markets.
About Buck Productions
Currently celebrating 25 years, Buck Productions is an international award-winning content creation house, with an expansive portfolio across feature film, television, branded content, documentaries, and commercials. Owner and CEO Sean Buckley has cultivated a conceptfirst culture, where ideas and end-products are paramount. Firmly believing that the direction of production is based on the currency of ideas, rather than the bigger is better model, Buck recalibrated its strategy to a less is more approach, letting its core team evaluate potential projects based on the idea, and the idea alone. This model has allowed Buck's partners to be proud of what they are creating and reach audiences in bold, unique, and sometimes risky ways. Buck Productions has made Realscreen's Global Top 100 list for more than a decade, making it one of the most diverse production houses in North America.
Latest posts by Broadcast Beat
(see all)