At NAB 2014, Digimetrics launched the AURORA 5 the quite impressive automated QC software that will surely stabilize and reduce the average time to review each reported QC issue from minutes to seconds! This exciting solution provides such quick access to review up to 8 times more content in the same time period that would take you to monitor with other automated QC software in the marketplace today!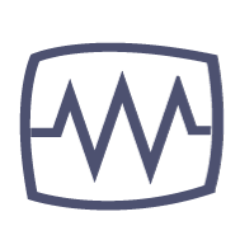 The powerful 4K Production Workflow of the AURORA 5's 64-bit architecture and enhanced GPU acceleration enables your 4K workflows to cruise, with complete support for IMF, including 4K essence and complex CPL! The Dynamic thread allocation allows for better throughput and scalability for workstations, servers blades, VMs and cloud roll-outs and provides your enterprise a robust and reliable solution. The AURORA provides testing and review playback for adaptive bit rate formats, including HLS/HSS/HDS/DASH, designed to catch streaming problems during your dissemination! As mentioned above your 8x faster manual review integrated a frame accurate player with AV, captions and metadata visualization, Review Bar, and Quality Test Overlays.
The Digimetrics methodology is focused on the development and delivery of the best file-based test and measurement software on the market. The Digimetrics software(s) operate on industry standard IT hardware. The three core products (AURORA 5, Hydra Player, and AutoFix Correction) operate separately, each software integrates to form powerful QC analysis, review and correction solutions, or integrate with leading third party solutions.
Digimetrics prides themselves and offers professional services in the areas of Sales Support and Free-of-Charge Product Evaluations, Installation & Configuration Support, and SelectCare Support! The quality of services that Digimetrics provide to their clients, ensures that software solution is applicable to their needs, is installed and configured correctly to fit in their environments, and their clients have the training and support they need. Digimetrics staff consists of  a global network of trained Local Resellers, and through their Solution Partners who integrate our software into their wider solutions that meets the demands of the digital media marketplace!
By providing integration solutions such as: The Light Integration method: Digimetrics partners take advantage of the end-to-end workflow functionality that is built into Aurora 5 to integrate QC into your unique workflows. Aurora 5 can be configured to watch folders into which the third party solution places files to be QC'd. Aurora 5 can then automatically apply test plans according to the file attributes, and automate file movement or provide corrective action based on the QC results or manual QC review decisions. The partner solution watches folders for content that has passed or failed QC.  The Tight Integration method: Is a more advanced and higher value workflows which are achieved by the usage of SOAP API which provides instructions to Aurora 5, receive the Aurora QC results, and then take appropriate actions based on these within their own solutions. Partners that provide this level of integration include Amberfin in their Unified Quality Control solution and Telestream in their Vantage solution!
"DIGIMETRICS AURORA 5 SOLUTIONS FOR ALL YOUR BROADCAST QC WORKFLOW NEEDS INGEST | POST-PRODUCTION | DISTRIBUTION | PLAYOUT | MAM | ARCHIVE"
About Digimetrics
Digimetrics, founded in 2008, is focused on delivering the best in file-based test and measurement using the latest technologies and innovative new developments on the premise of adding trust to digital media. We pride ourselves on the innovative research and development performed by our team, who continually advance the capabilities of automated testing, playback and correction.  Our company's core competencies include: a) broad range file-based QC, including metadata gate keeping, baseband video and audio quality and distribution constraint verification; b) full resolution, frame-accurate and frame-synchronous playback of file-based media for integrated review of QC reporting, and; c) correction of audible and visual artifacts and compliance constraints within file-based assets.
*For more information on the AURORA 5 and the line of Digimetrics Solutions go to: www.digi-metrics.com/index.php?option=com_content&view=article&id=86&Itemid=435
For all of your up to the minute information on the 2014 NAB Show News, NAB Show Coverage,  and Broadcast Engineering News be sure to stay "in the know" with Broadcast Beat Magazine!
---
AlertMe
Matthew has worked in both the private sector and in higher education for over twenty years. He specializes in the areas of digital media project management, broadcast engineering and media production. Matthew has extensive knowledge in digital post production, digital asset management, digital cinema production, and broadcast facility integration. Mr. Harchick actively researches state of the art broadcast, cutting edge digital cinema and smart audio visual technologies for client implementation and is available for your consultation needs.

Matt and his family currently reside in the Washington, D.C metro area.
Latest posts by Matt Harchick (see all)