Portable Disk Duplicator adds new features and OS update expand flexibility, enhance security and application compatibility with 3rd party vendors for years to come – supports three 2.5-inch HDDs or SSDs
There are a great many companies and studios that have to make multiple duplicates of HDDs and SSDs everyday, which is time consuming. Alternatively, failing or corrupt drives requires a complete clone of the original. Attempting to do this in-house of in the field across multiple drives exasperates the problem – especially under time crunches. Luckily, all this can be solved with a portable disk duplicator tool that has become one of the industry's standard bearers.
Intelligent Computer Solutions Inc. (ICS) and JMR Electronics, the exclusive ICS contract manufacturer, announced today the addition of new features and Windows 10 compatibility for their Media MASSter™102 PRO.
The newly updated ICS-JMR Media MASSter 102 PRO is a portable rugged, self-contained disk duplicator featuring extremely fast performance and added versatility to meet a wide range of cloning and duplication needs.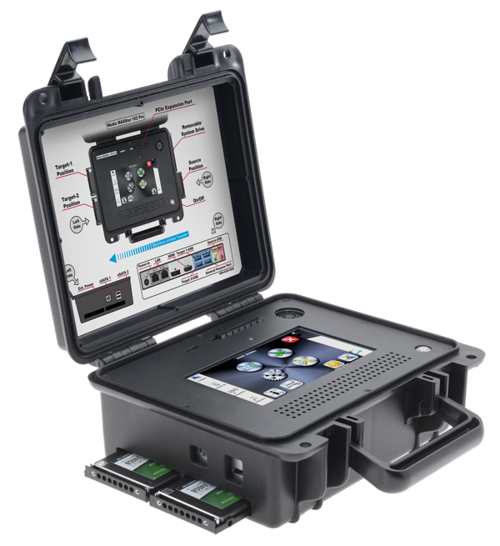 The Media MASSter natively supports three 2.5" drives (disk or SSD) to perform either imaging (full duplication) or wiping (sanitizing, removing all data), as well as providing four USB ports and two eSATA ports for attaching a variety of drive types. New optional 3.5" disk drive adapters are available to use with 3.5" devices, as well as other adapters for SAS, SCSI and IDE drive types via the unit's external PCIe slot. A CF card reader which plugs in via USB is available to interface with all common media cards to be used as master or target drives (or both); and this is the only low-cost, portable product featuring an external PCIe slot which may be used with a M.2 "M" key NVMe/PCIe drive adapter, allowing those high-performance drives to interface directly with the Media MASSter's PCIe bus to provide up to 70GB/min duplication speeds. This is the only portable, low-cost product available that supports imaging of up to four M.2 PCIe drives.
2.5" drives just "plug in" to the Media MASSter via provided drive sleds. The "system" disk which contains the operating system and the ICS-JMR imaging/wiping utilities is on a slide-out sled to ease system field upgrades or servicing.
Operation is via the unit's built-in 7" color touch screen and GUI, so no external keyboard nor monitor is required for use; it comes installed in a hard-shell transit ("Pelican") case for easy transport and field operation. With its built-in GbE I/O port, the unit may be used with the Link MASSter option to acquire data from computers having non-removable drives via an Ethernet connection and can also be used to download updates or other network utilities.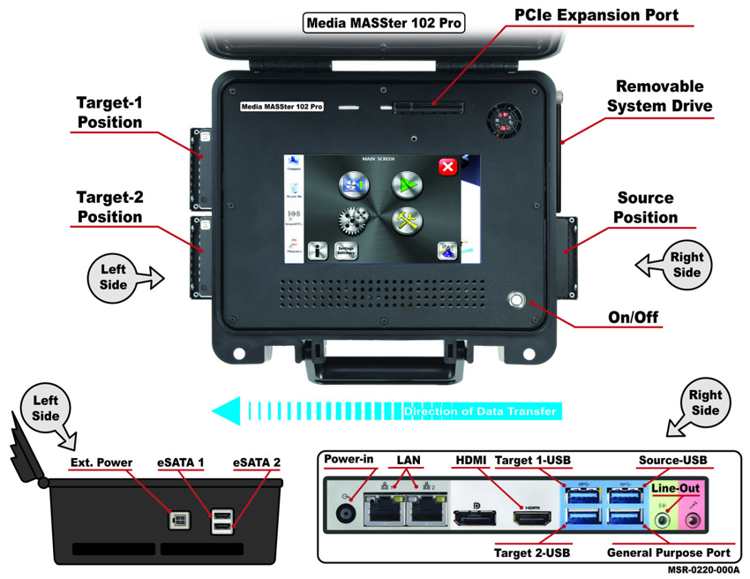 Additionally, the Media MASSter's internal OS has been updated from Windows 7 to Windows 10, in lieu of Microsoft's ending support next year. Windows 10 has advanced security features over the previous Windows version that will continue to be updated for years to come. Last, Windows 10 offers third party application vendors compatibility now and into the future, as the unit easily accepts third party software utilities to enhance its operation. The Windows 10 version will be available on April 15th.
For more information, please visit ics-iq.com/media-masster-102-pro-it/
Latest posts by Curtis Chan
(see all)