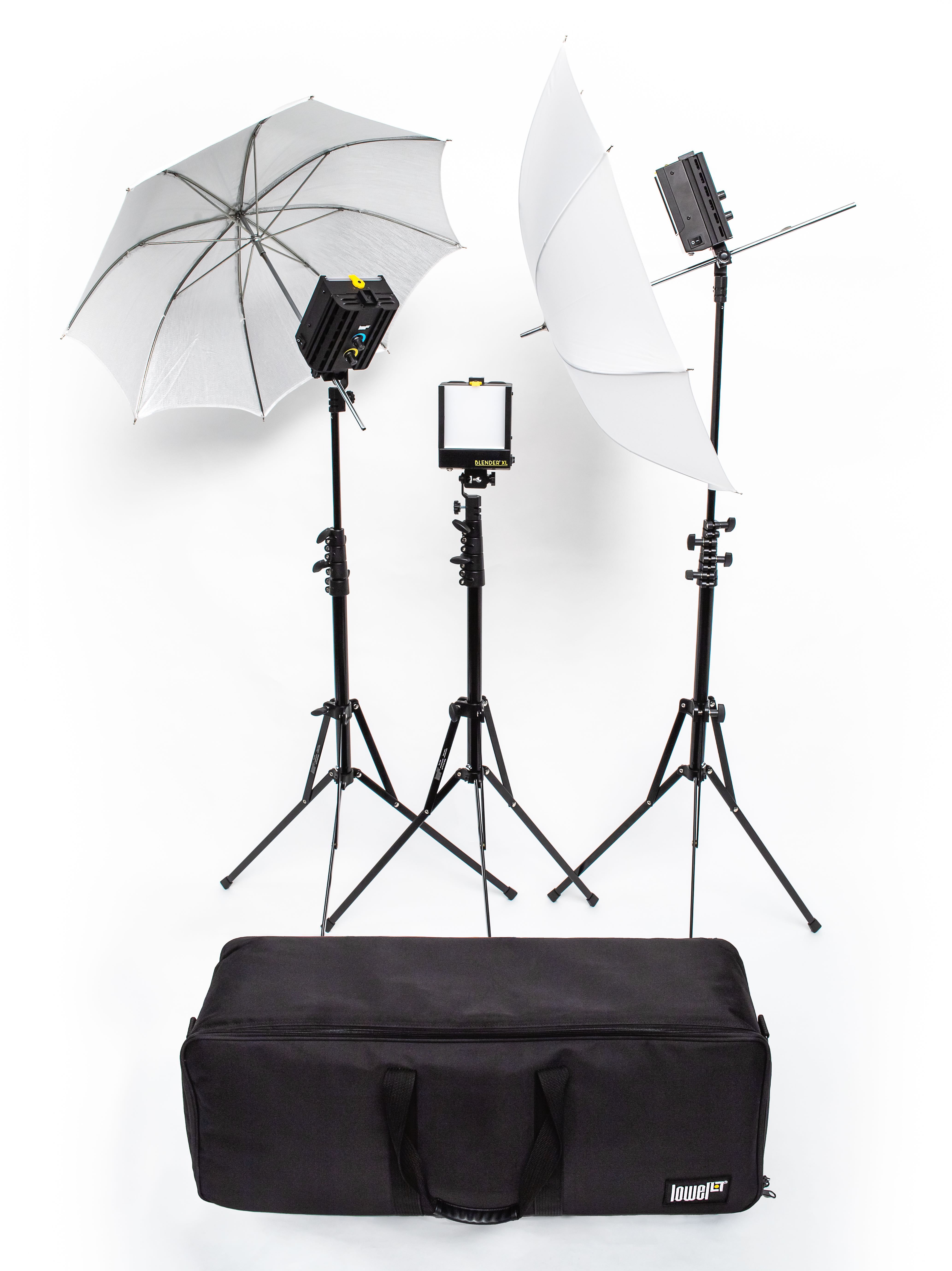 Mixable Color Balance on Location
Lowel Blender® XL LED softlights, known for their tunable narrow flood beam are now available in a complete three-light kit. Up to four times the brightness of traditional 1×1 panels—each compact 98 CRI/99 TLCI light may be dialed to an infinite choice of color temperatures for diverse uses. The handy kit comes with stands, umbrellas, and switchable power in a single case, ready to go.
Each Blender light features 12 cool white/daylight and 12 warm white/tungsten, LEDs with individual 45-degree optical lenses for pleasing output. Dual rotary knobs let users intuitively control cool (6000°K) and warm (3000°K) white channels to independently "blend" color temperature and full range dimming. For softer lighting with more spread, each fixture includes a professional drop-in Diffuser.
The Blender XL3 Light kit includes 3 Blender fixtures. For international power, included are 3 Switching (U.S. & EU) Power Supplies with a D-Tap power cable to operate anywhere using standard, high-capacity batteries for long run times. For support, included are 3 Uni-Dual Light Stands. Two included Tota-Brella Unbrellas (1 silver, 1 white) add more light control, and it all fits into the Slim Lightbag soft case. tiffen.com/pages/blender-xl-3-light-kit-edu
For more information, videos and purchasing information about Lowel Bender XL, visit www.tiffen.com/blenderxl
Latest posts by Vika Safrigina
(see all)