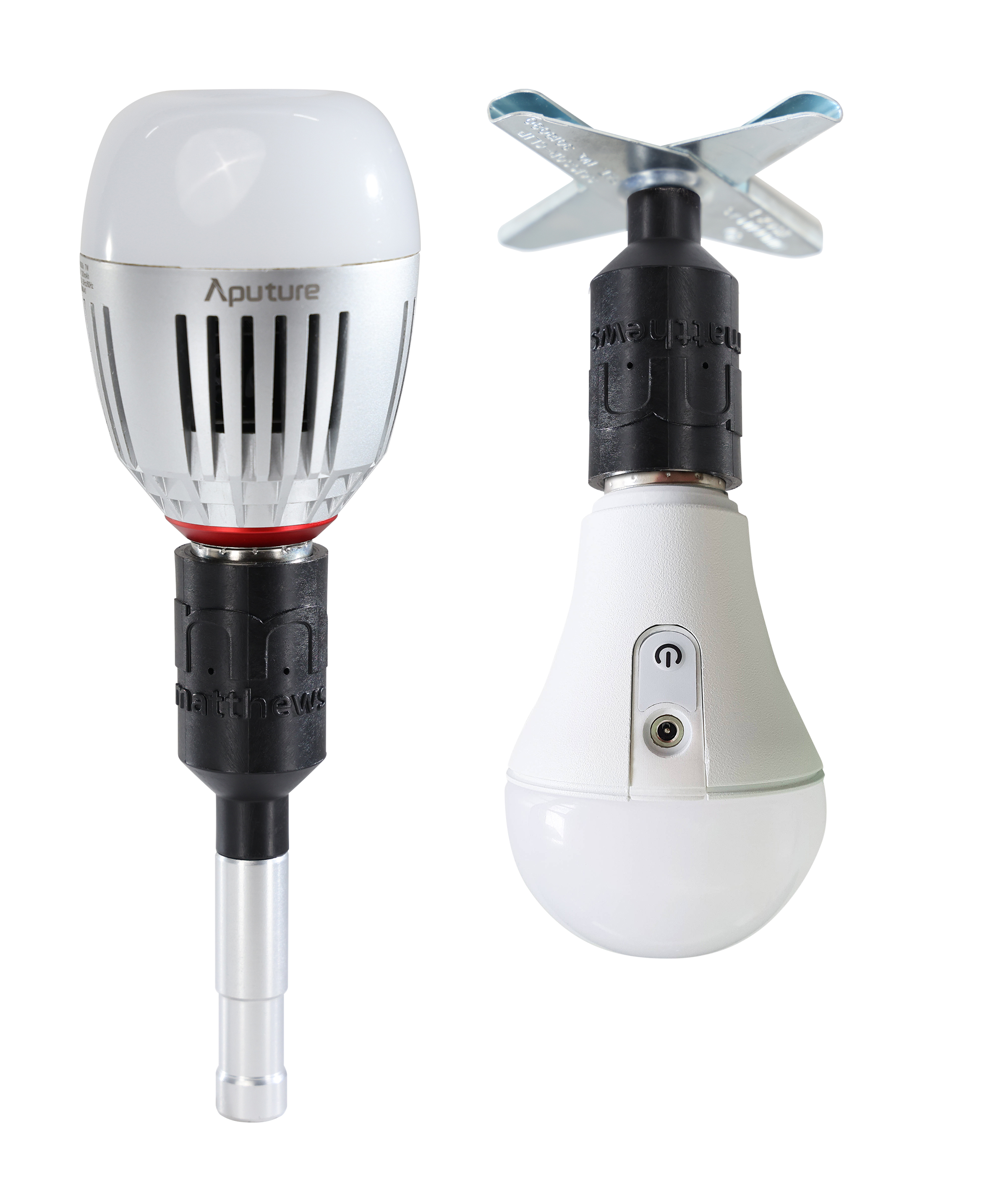 Simply and Safely Holds delicate Glass LED Bulbs
Matthews Studio Equipment introduces an easy, grip-compatible solution to hold the industry's professional medium-sized dimmable LED bulbs by Aputure and Astera. The BM1 Bulb Mount™ offers a quick, versatile and inexpensive answer for mounting these battery-powered bulbs to various types of grip equipment and ¼-20 hardware.
Designed for any E26/E27 medium bulb, the Mount offers a standard lamp socket thread (1.25" OD) to accept an LED bulb. At the other end a standard ¼"-20 female threaded insert is ready to accept a Micro Grip Pin, Scissor Clamp, Micro Grip Rod and more.
With a low-profile matte black surface, the BM1 Bulb Mount is made of lightweight yet sturdy molded nylon. It measures 2.6"/66mm long and weighs just 0.8-oz/22g.
Matthews BM1 Bulb Mount is available through the company's worldwide dealer network. For more information visit bit.ly/MSE_BM1 or www.msegrip.com
********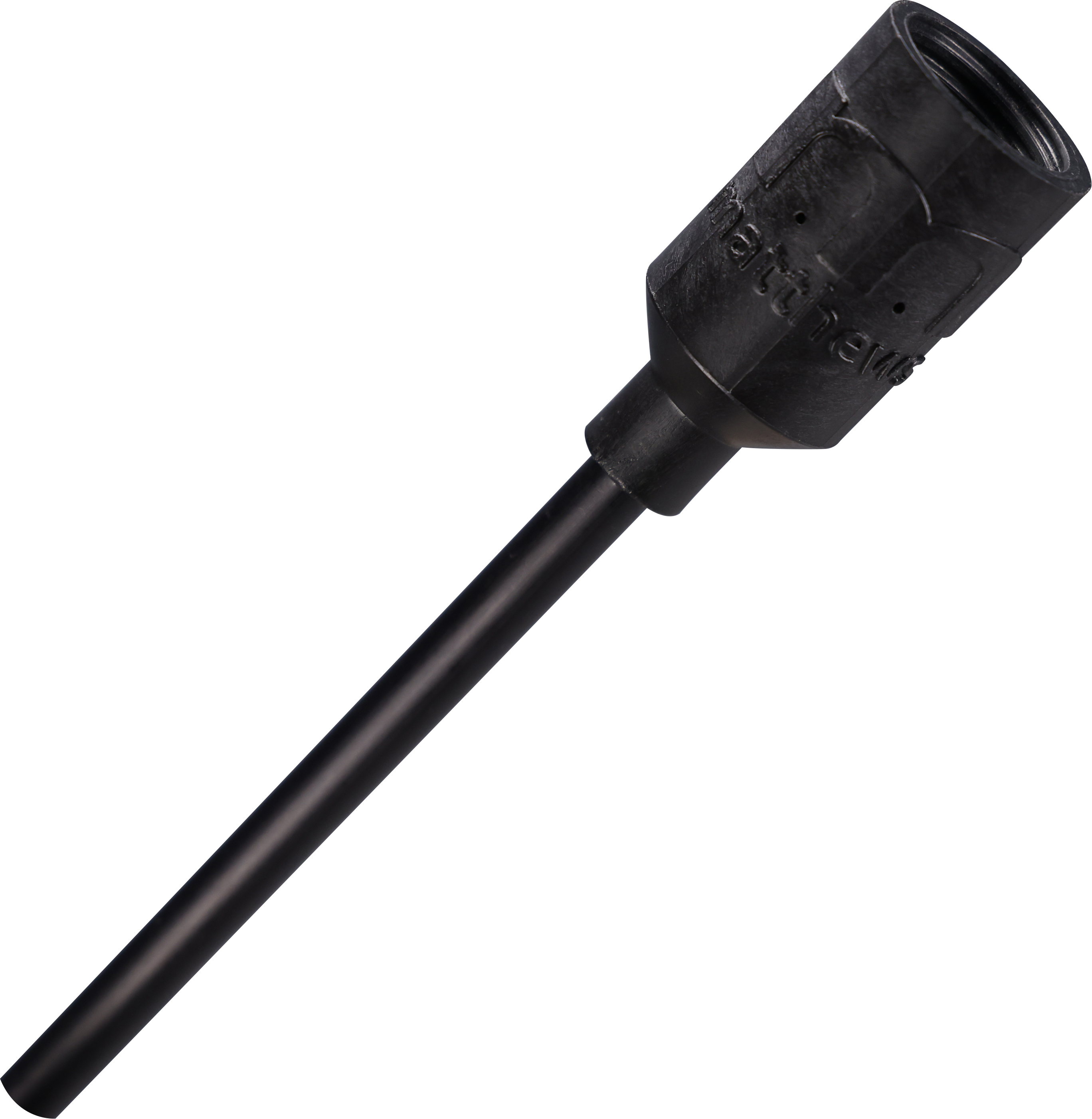 About Matthews Studio Equipment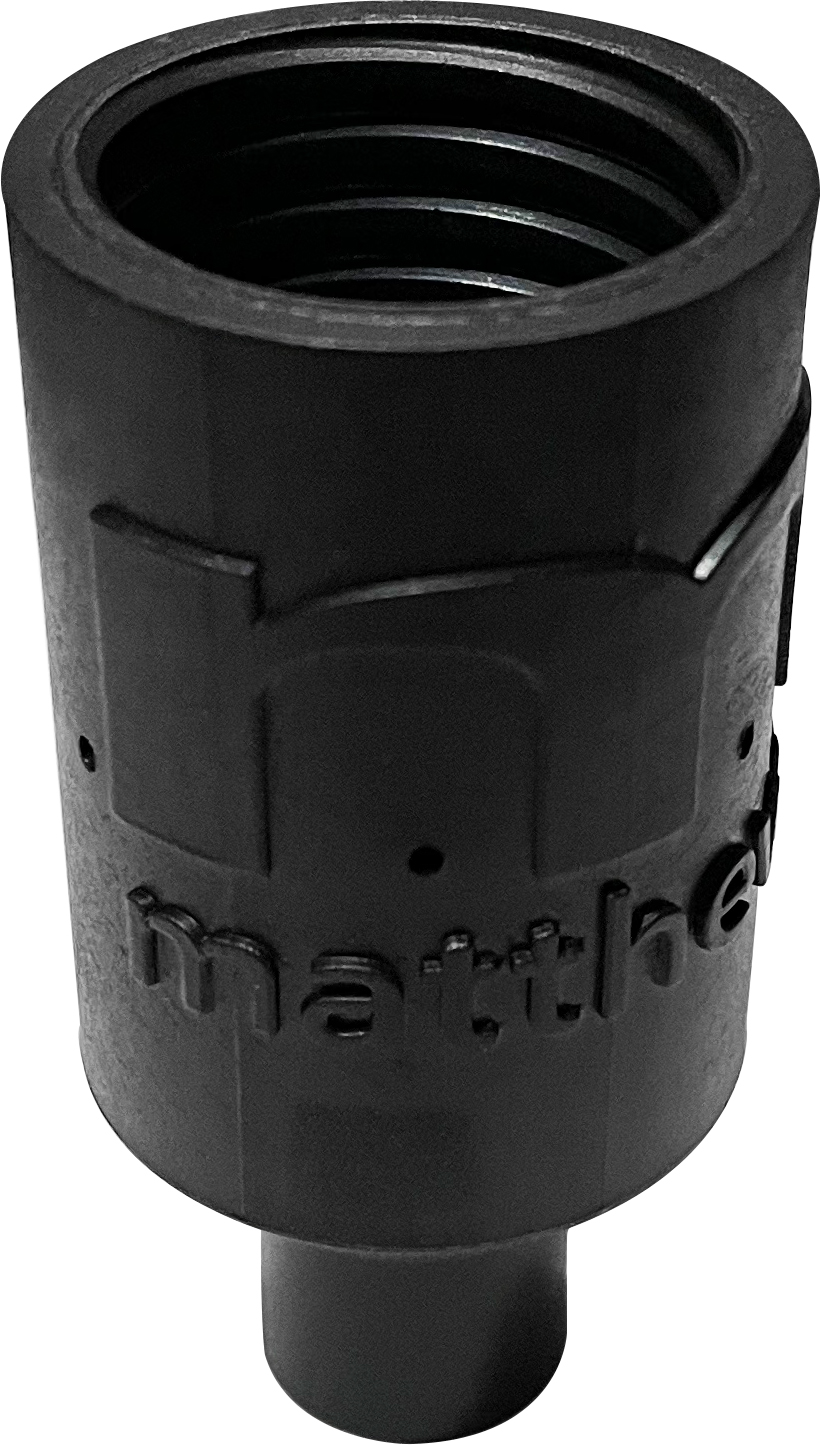 MSE now has 50 years of success in the manufacturing industry—specializing in hardware, camera and lighting support. Its equipment is being used on entertainment productions and in major studios in over 90 countries around the world. The company has been honored with two Presidential "E" Award for outstanding contributions to growing U.S. exports, strengthening the economy and creating American jobs. Matthews has also been honored by the Academy of Motion Picture Arts and Sciences and the Academy of Television Arts and Sciences for Technical Achievement. MSE offices are located at their state-of-the-art manufacturing facility at 4520 West Valerio Street, Burbank, CA 91505. www.msegrip.com
********
Information Prepared by Lewis Communications: [email protected]
Latest posts by Vika Safrigina
(see all)