Matthews' New 40"x40" Flags and Floppies Add Portability
Check out the 40"x40" video at: ht
Burbank, California – Matthews introduces a full 40"x40" line of Flags and Floppies. Offering the multitude of benefits for which Matthews is known, this practical size answers the need for gear that's portable enough to travel in a hatchback car like a Prius and compact enough to work in nooks and crannies of a tight location like a bathroom corner. When it comes to cargo, the 40"x40" dimension easily fits standard shipping limits.
As Matthews' resident Grip Martin Torner explains: "With the popularity of our 40"x40" Flag, we have added more flavors to this wonderfully dynamic dimension, including Full Silk, Floppy and the new Matthbounce Floppy. Like the 48×48", the 40×40 is still a good size flag when it comes to usability, but less bulky."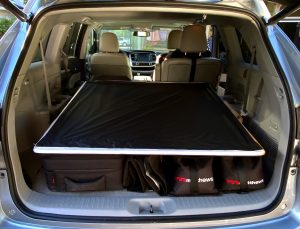 Available individually, the line consists of: 40" x40" Flags, top or bottom hinge Floppies (expand to 40"x80"), top hinge Matthbounce Floppy (black back, inside reflective white), Artificial Silk and the 40"x40" Flag Bag. For those who prefer a kit, the 40"x40" Kit includes: (1) Flag/Cutter, (1) Top Hinge Floppy, (1) Artificial Silk, and the Zippered Flag Bag.
Like the larger versions, the new frames are built with the same rugged 3/8" stainless steel tubing that's securely welded for long life. The Flags, Floppies and Silks are meticulously sewn in Matthew's Southern California headquarters.
For more information visit www.msegrip.com
********
About Matthews Studio Equipment
MSE now has 50 years of success in the manufacturing industry—specializing in hardware, camera and lighting support. Its equipment is being used on entertainment productions and in major studios in over 90 countries around the world. The company has been honored with two Presidential "E" Award for outstanding contributions to growing U.S. exports, strengthening the economy and creating American jobs. Matthews has also been honored by the Academy of Motion Picture Arts and Sciences and the Academy of Television Arts and Sciences for Technical Achievement. MSE offices are located at their state-of-the-art manufacturing facility at 4520 West Valerio Street, Burbank, CA 91505. www.msegrip.com
********
For additional photos and other news, please go to www.aboutthegear.com
Information Prepared by Lewis Communications: [email protected]  
Latest posts by Vika Safrigina
(see all)