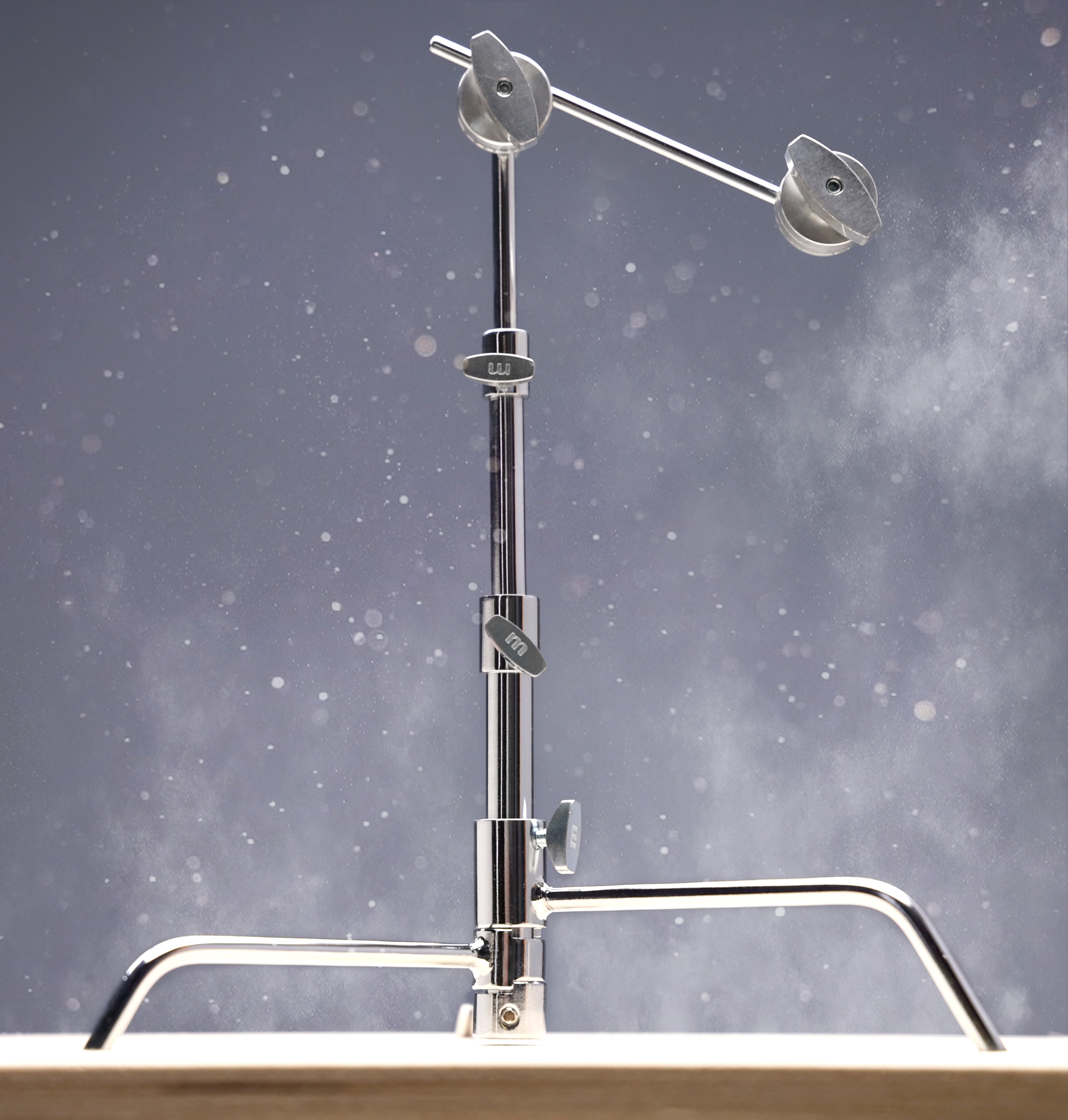 Sliding Leg C-Stand with Grip heads and Arm
Matthews C-stands have been a mainstay on sets for over 50 years. Now there's one that literally fits in your pocket. Matthews 5" Pocket C-Stand™ offers familiar features in a super-compact form, including a rugged steel build with a double riser, sliding leg and 2 fully functional aluminum grip heads with 3/16 holes.
Ideal for tabletop or miniature photography, this 13oz/368.5g C-Stand raises to a maximum height of 13"/33.02cm without the included Arm or 18"/45.72cm with the Arm. It has a footprint of 28.59"/72.62cm by 7.625"/19.37cm into a room, or measures 8.5"/21.59cm leg to leg.
Matthews 5" Pocket C-Stand is an easy way to support standard dot and finger flags as well as scrims, and other mini gear.
All Matthews C-Stands are available through the company's worldwide dealer network. For more information visit: bit.ly/Pocket_C-Stand or www.msegrip.com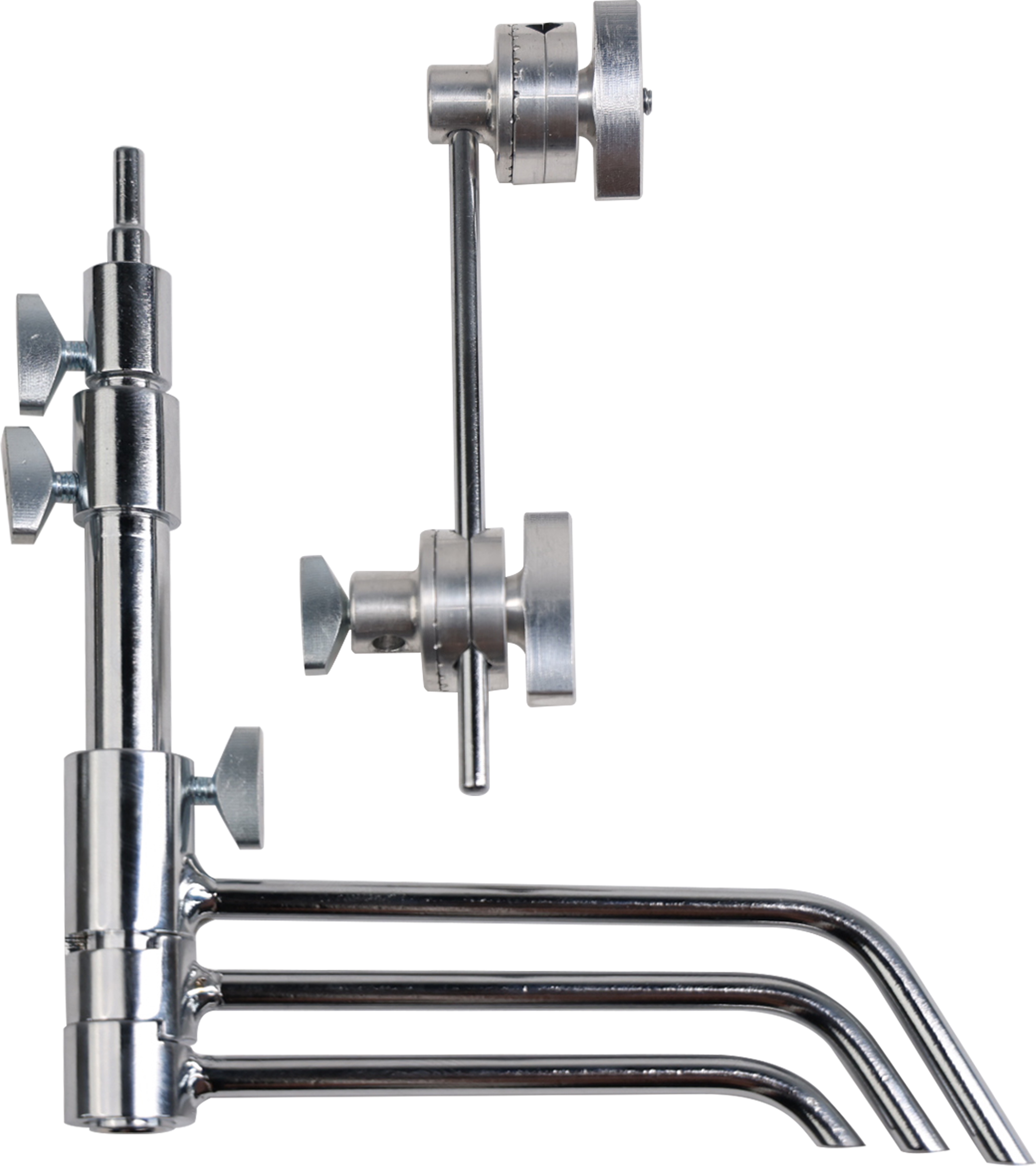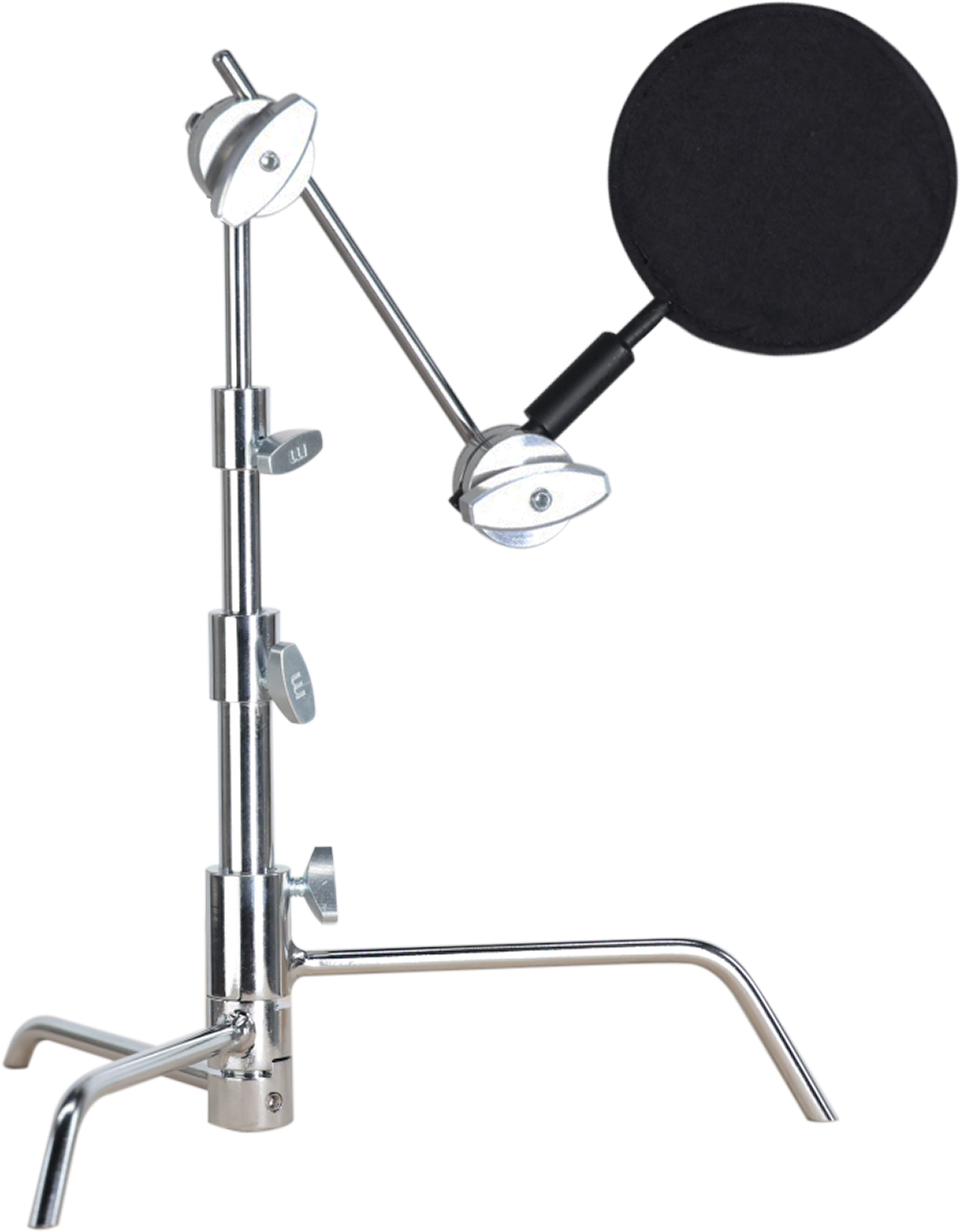 ********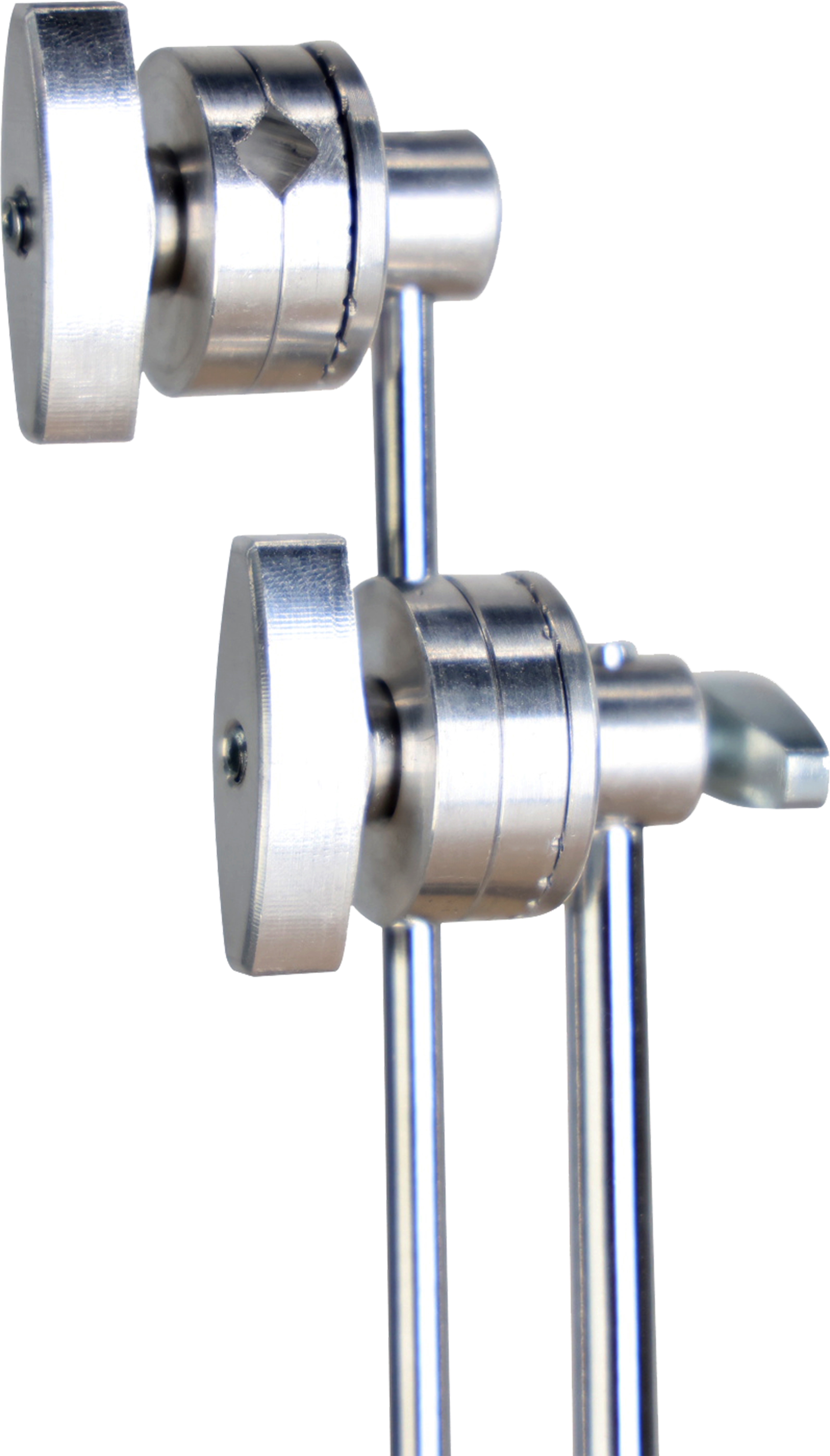 About Matthews Studio Equipment
MSE now has 50 years of success in the manufacturing industry—specializing in hardware, camera and lighting support. Its equipment is being used on entertainment productions and in major studios in over 90 countries around the world. The company has been honored with two Presidential "E" Award for outstanding contributions to growing U.S. exports, strengthening the economy and creating American jobs. Matthews has also been honored by the Academy of Motion Picture Arts and Sciences and the Academy of Television Arts and Sciences for Technical Achievement. MSE offices are located at their state-of-the-art manufacturing facility at 4520 West Valerio Street, Burbank, CA 91505. www.msegrip.com
********
For additional photos and other news, please go to www.aboutthegear.com Information Prepared by Lewis Communications: [email protected]
Latest posts by Vika Safrigina
(see all)