SUMOLIGHT GmbH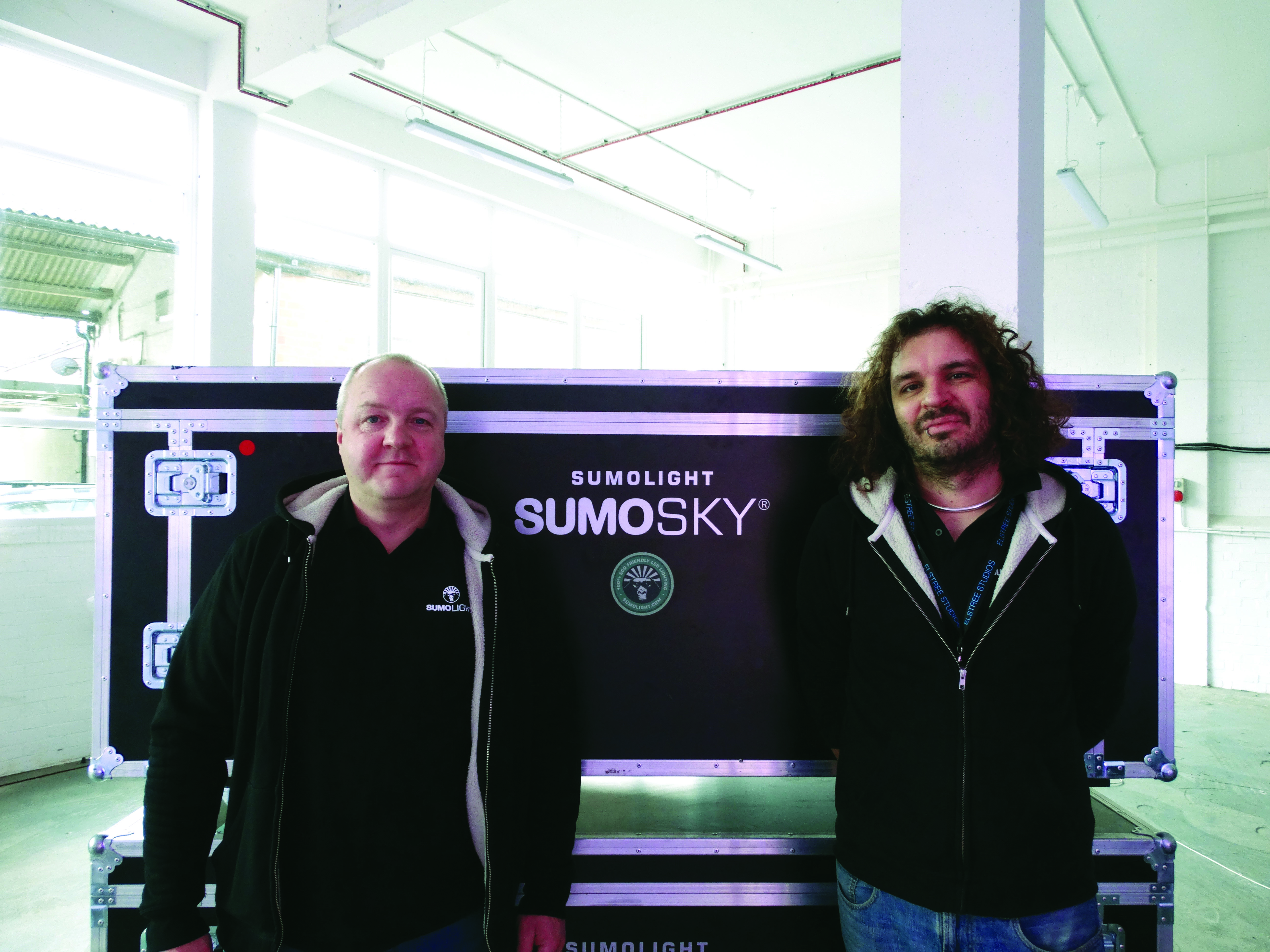 Elstee film Studios
Shenley Road, London UK
www.sumolight.com
New hand's-on showroom facilities for growing line of lighting solutions located at London's prestigious Elstree Film Studios
SUMOLIGHT GmbH, known for SUMOSPACE, SUMOSKY, new SUMOMAX and other innovative LED lighting, announces the opening of SUMOLIGHT UK Ltd. With an eye to the flourishing British and surrounding media community, the new 2,000 square foot facility offers filmmakers a showroom and the opportunity to test existing and upcoming SUMOLIGHT products. Located at renowned Elstree Film Studios, the accessible ground floor space provides clients with savvy staff, technicians and engineers, as well as 24/7 support.
Tim Zur, Managing Director of SUMOLIGHT GmbH, explains "SUMOLIGHT UK Ltd, has been formed as a one-stop shop solution for the UK and EU markets. This branch will work with key partners to ensure smooth sales support and service of all SUMOLIGHT products, as well as a site for hands-on activities, workshops, training and technical lab sessions and other business and social events."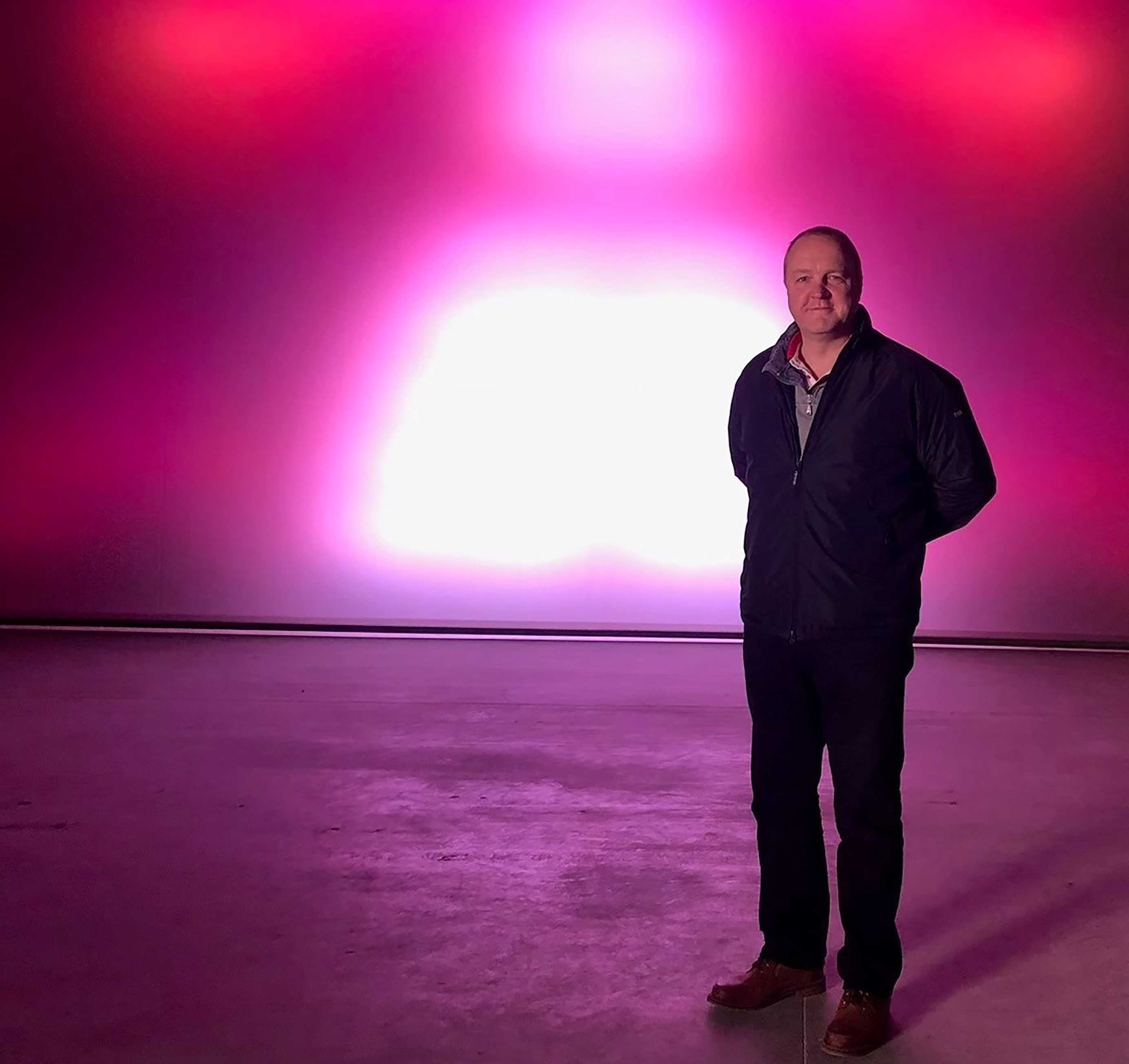 At the helm of the new location is Chief Executive Officer Simon Evans, who brings his multifaceted expertise in contemporary broadcast and cinema lighting to SUMOLIGHT. With over 2 decades experience in the field, he has contributed engineering and on-set lighting skill to scores of motion pictures, music videos, television, documentaries, and commercials. With special interest in power generation, power distribution and control systems design, he has also been involved in the R&D of numerous LED fixtures. Through his previous technical managerial positions with NBC Universal International Operations Ltd, Cinelease, Panalux and AFM Lighting, Evans has garnered diverse experience from the point-of-view of the manufacturer, rental house, and filmmakers who use the gear.
Evans has a keen understanding of real-world lighting environments. "From the first time I saw the SUMOSPACE, the colour quality and output vividly impressed me," he explains. "Then watching the SUMOSKY deployed in studios in early 2021, along with a number of SUMOSPACE+ units, really brought home the close integration of the SUMOLIGHT family. I am delighted to join SUMOLIGHT UK Ltd, and proud to represent the ultra-reliable fixtures that have gained the trust of filmmakers and broadcasters. Having briefly looked behind the R&D curtain, I'm enthusiastic about the powerful new lights we are launching soon."
Evans will be joined by Operations Manager Patrick 'Patch' Cave who adds, "The products – current and developing – are world class. When you rig and use them you realize the thought and R&D time behind every part. Stacking, transportation, handling, optics, de-rig robustness – it's all been well thought through".
SUMOLIGHT UK opens its doors April 1st, 2022. Existing SUMOLIGHT products are available to fully test, with ample space for cameras, dolly and grip. For more information, to arrange a demo or to enquire about sales or qualified B2B  hire contact [email protected] or [email protected].
###
About SUMOLIGHT
SUMOLIGHT is a growing, global manufacturer and provider of lighting production equipment and engineering support made in Germany. Specializing in lighting for film and broadcasting, SUMOLIGHT was founded in 2011, with the SUMO100+, followed by the original award-winning SUMOSPACE in 2015, the popular SUMOSPACE+ in 2020 and the new category defining SUMOSKY display and lighting system to integrate into mixed reality studio environments. The new full-color modular SUMOMAX being introduced in 2022 will be the company's statement on powerful interactive lighting. Building on the requests of end-users– from rigging, to control, to output, to movement, to color– SUMOLIGHT has continued to answer their needs. In high demand, SUMOLIGHT LED fixtures are chosen by gaffers, DoP's, and more for production across the globe. SUMOLIGHT has facilities in Berlin, Los Angeles and now, London.
Information Prepared by Lewis Communications: [email protected]
Latest posts by Vika Safrigina
(see all)