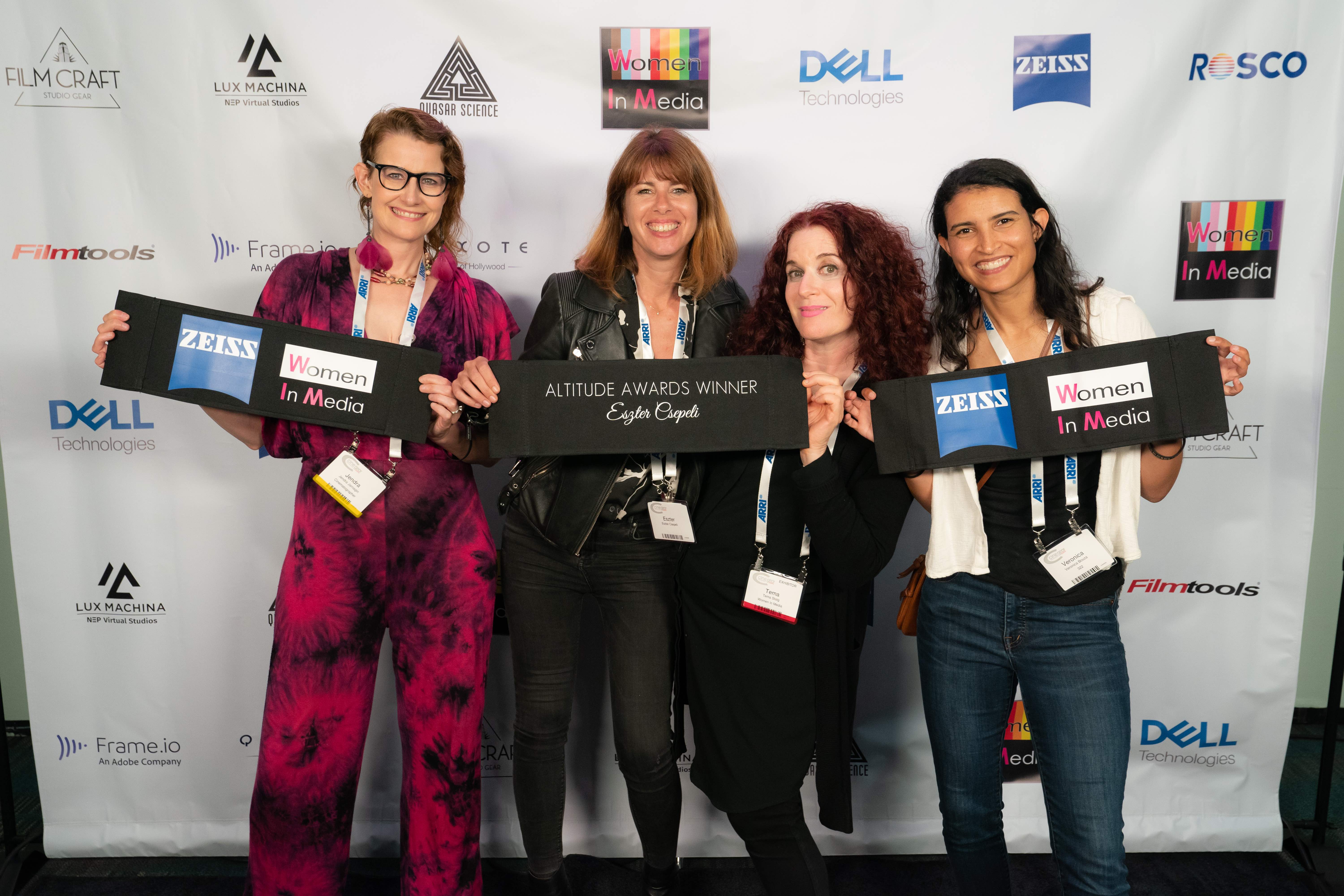 ZEISS hosted the Women in Media WIM + ZEISS Altitude Awards Ceremony on June 9 to celebrate the recipients of the prestigious annual honors. Held at Cine Gear Expo in the Los Angeles Convention Center, the air was thick with anticipation as the auditorium filled with nominees, WIM members, and guests.
The full house was greeted by Tema Staig, founder of Women in Media which is dedicated to promoting gender balance in the film and entertainment industries. Also, on hand to help launch their new annual Altitude Awards collaboration was ZEISS' Tony Wisniewski, Senior Manager of Marketing and Anna Schmidt, Cinema Marketing for the Americas.
Submissions were open to camera operators, gaffers, and cinematographers. Esteemed judges including ASC members Johnny Simmons, Tami Reiker, Alan Caso, Sandra Valde-Hansen, and David Harp as well as cinematographers, Laura Merians Gonçalves and Ana M. Amortegui, carefully surveyed the applicant's reels, supplemental materials, and artist statements.
On stage Staig named the Semi Finalists: Michelle Clementine, Jenny Desrosiers, Rachael Hastings, Crystal Kelley, Emilia Mendieta Córdova, Lucia Rinaldi, Elle Schneider, Aymae Sulick, Haley Watson, and Sarah Thomas Moffat. Then the finalists included: Jenn Gittings, Barbie Leung, Caitlin Machak, Sarah Phillips, Ashton Rae, and Jen White. All took home a brimming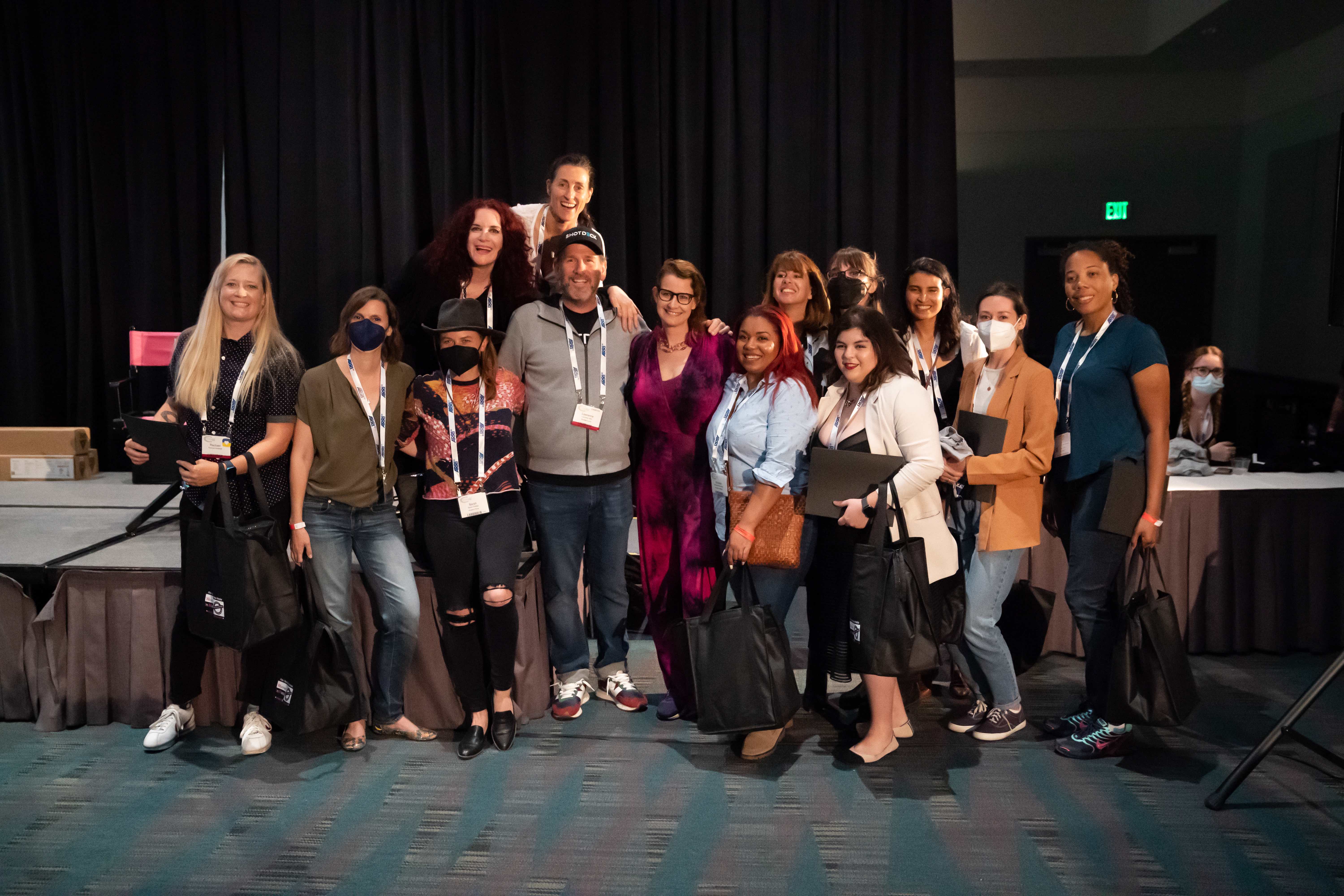 bag of filmmaking gear contributed by: Quasar Science, Rosco, Filmtools, and ShotDeck.
Next Lawrence Sher ASC (Joker, Hangover, Garden State) took the podium to award the WIM + ZEISS Altitude winners. ZEISS' First Prize $3,000 cash award, in addition to one week free use of ZEISS prime lenses, went to cinematographer Eszter Csepeli. A founding member of the Hungarian Cinematography Association (HCA), her body of work includes the Palme d'Or nominated short, The
Execution, and the upcoming feature, The Flower of the Apple Tree. Second Prize $1,000 was awarded to cinematographer Jendra Jarnagin while Carolina Costa and Veronica Bouza took home $500 in addition to other generous prizes.
The evening concluded with a party for winners and guests sponsored by Frame.io and ZEISS.
To find out more about Women in Media (WIM) visit: womennmedia.com/and #HireTheseWomen
For more about ZEISS contact www.zeiss.com/cine-democenter
About ZEISS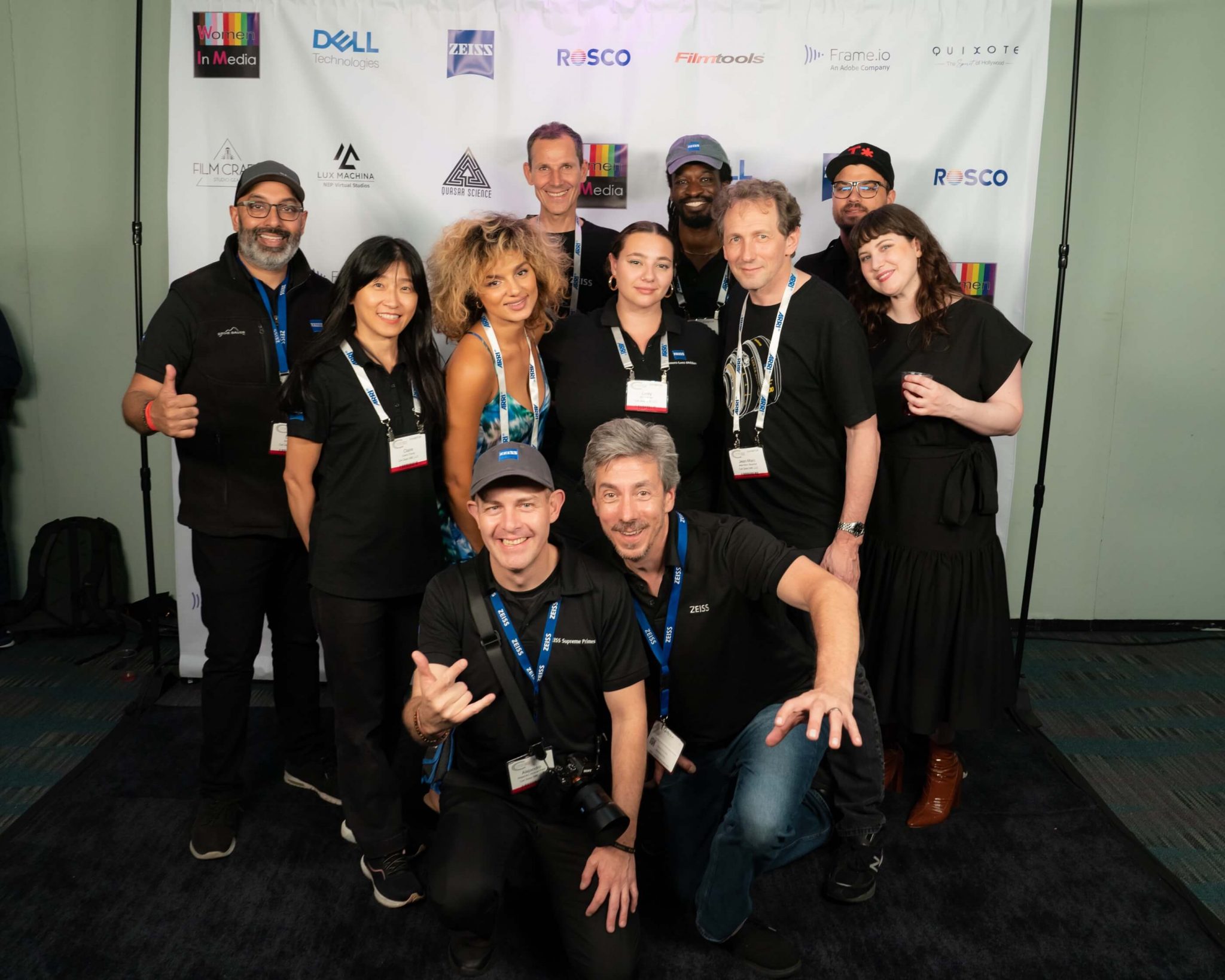 ZEISS is an internationally leading technology enterprise operating in the fields of optics and optoelectronics. In the previous fiscal year, the ZEISS Group generated annual revenue totaling 6.3 billion euros in its four segments Semiconductor Manufacturing Technology, Industrial Quality & Research, Medical Technology and ConsumerMarkets
For its customers, ZEISS develops, produces and distributes highly innovative solutions for industrial metrology and quality assurance, microscopy solutions for the life sciences and materials research, and medical technology solutions for diagnostics and treatment in ophthalmology and microsurgery. The name ZEISS is also synonymous with the world's leading lithography optics, which are used by the chip industry to manufacture semiconductor components. There is global demand for trendsetting ZEISS brand products such as eyeglass lenses, camera lenses and binoculars.
With a portfolio aligned with future growth areas like digitalization, healthcare and Smart Production and a strong brand, ZEISS is shaping the future of technology and constantly advancing the world of optics and related fields with its solutions. The company's significant, sustainable investments in research and development lay the foundation for the success and continued expansion of ZEISS' technology and market leadership. ZEISS invests 13 percent of its revenue in research and development – this high level of expenditure has a long tradition at ZEISS and is also an investment in the future.
With over 32,000 employees, ZEISS is active globally in almost 50 countries with around 30 production sites, 60 sales and service companies and 27 research and development facilities. Founded in 1846 in Jena, the company is headquartered in Oberkochen, Germany. The Carl Zeiss Foundation, one of the largest foundations in Germany committed to the promotion of science, is the sole owner of the holding company, Carl Zeiss AG.  Further information at www.zeiss.com
ZEISS Consumer Products
ZEISS Consumer Products combines the company's business with camera and cine lenses, binoculars, spotting scopes and hunting optics. The unit is allocated to the Consumer Markets segment and is represented at sites in Oberkochen and Wetzlar.
***
For additional photos and other news, please go to www.aboutthegear.com
Information Prepared by Lewis Communications: [email protected]