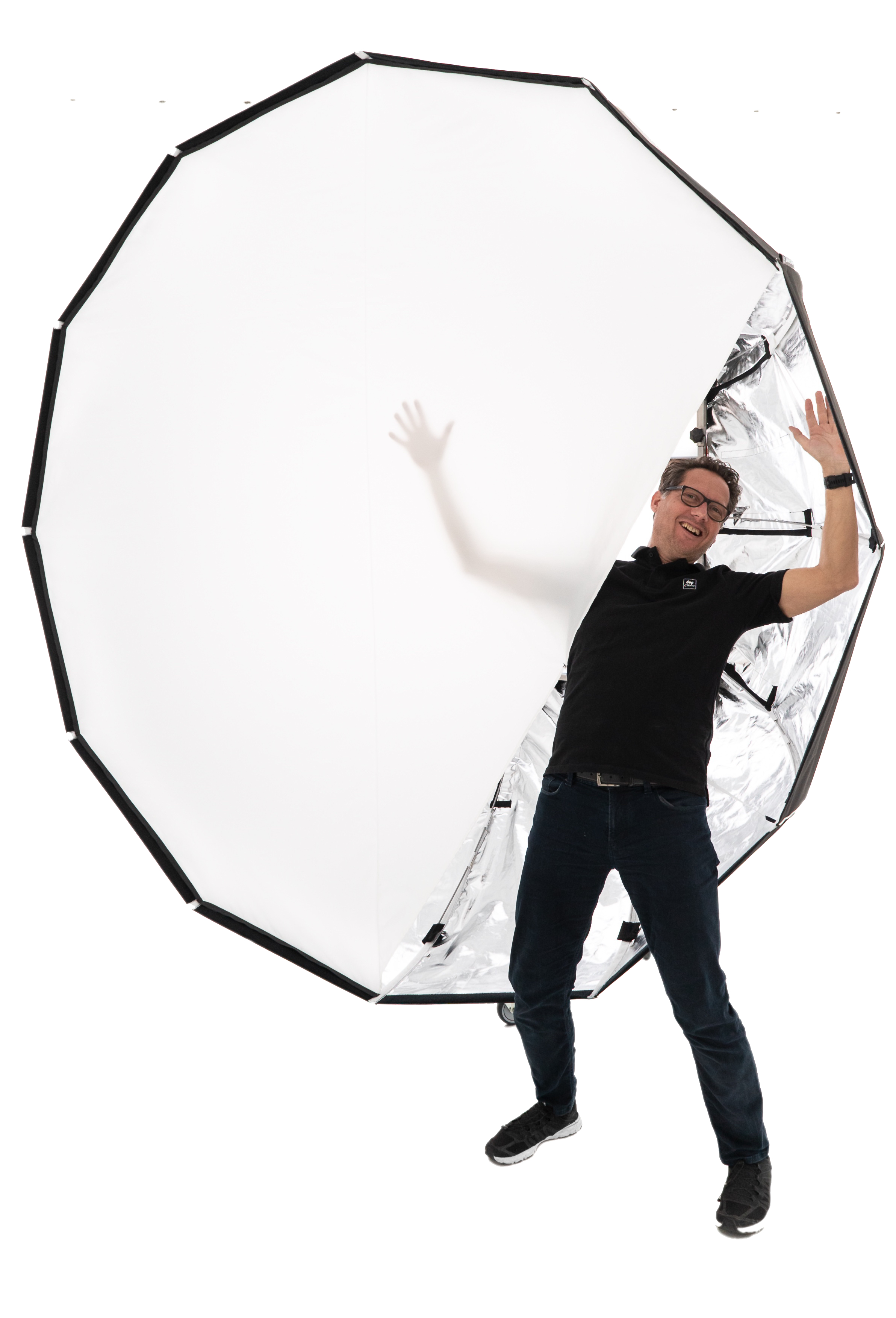 For ARRI Skypanel 360, Triple/Double DMG MAXI Mix, Prolight XL Panels, 4X Litepanels Gemini & more…
The wait for big DoPchoice softening solutions is over. Now there's Snapbag softboxes and Snapgrids of great proportions and a simple mounting solution to match. The new Fat-Rabbit™ easily mounts a choice of 8-ft Double-Hex and 6'x5′ Snapbags to large and multiple fixture arrays for ARRI Skypanel 360, Triple/Double DMG/Rosco MAXI Mix, Prolight XL Panels, and 4X Litepanels Gemini 2×1, etc.
In keeping with DoPchoice's Universal mounting systems, Fat-Rabbit offers the opportunity to mate with a multitude of big fixture combos to create soft and flattering lighting. Corner Adapters, made to fit most LED panels, can be moved to 3 different positions, avoiding conflict with the yoke and the Fat-Rabbit™ Frame. Crafted of rugged aluminum and stainless steel for long life, the future-proof device will accept new lights by simply adding mounting adapters.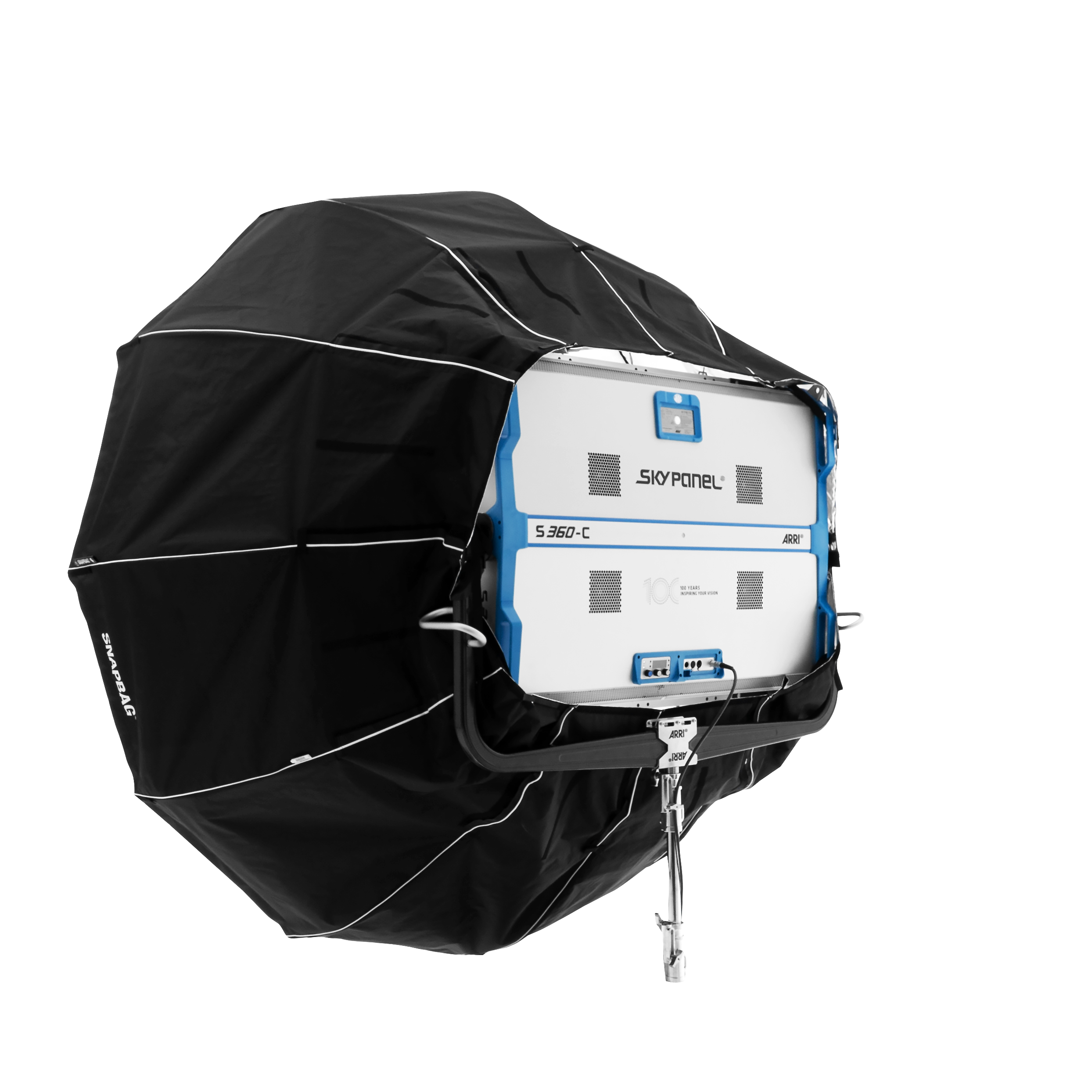 The 8-ft Double-Hex Snapbag is actually an eight-foot diameter version of the original in a new nearly-round, double hexagonal shape. It offers all the benefits that have made Snapbags go-to staples on sets worldwide, including easy set up, compact form factor, and a highly reflective interior to even out the illumination while maximizing output. The intuitive design includes telescoping rods which can adjust in and out to accommodate the form factor. For added softening there's a removable genuine Magic Cloth® that hook-n-loops on the front. When the day is shot, the system folds down into its own carry bag.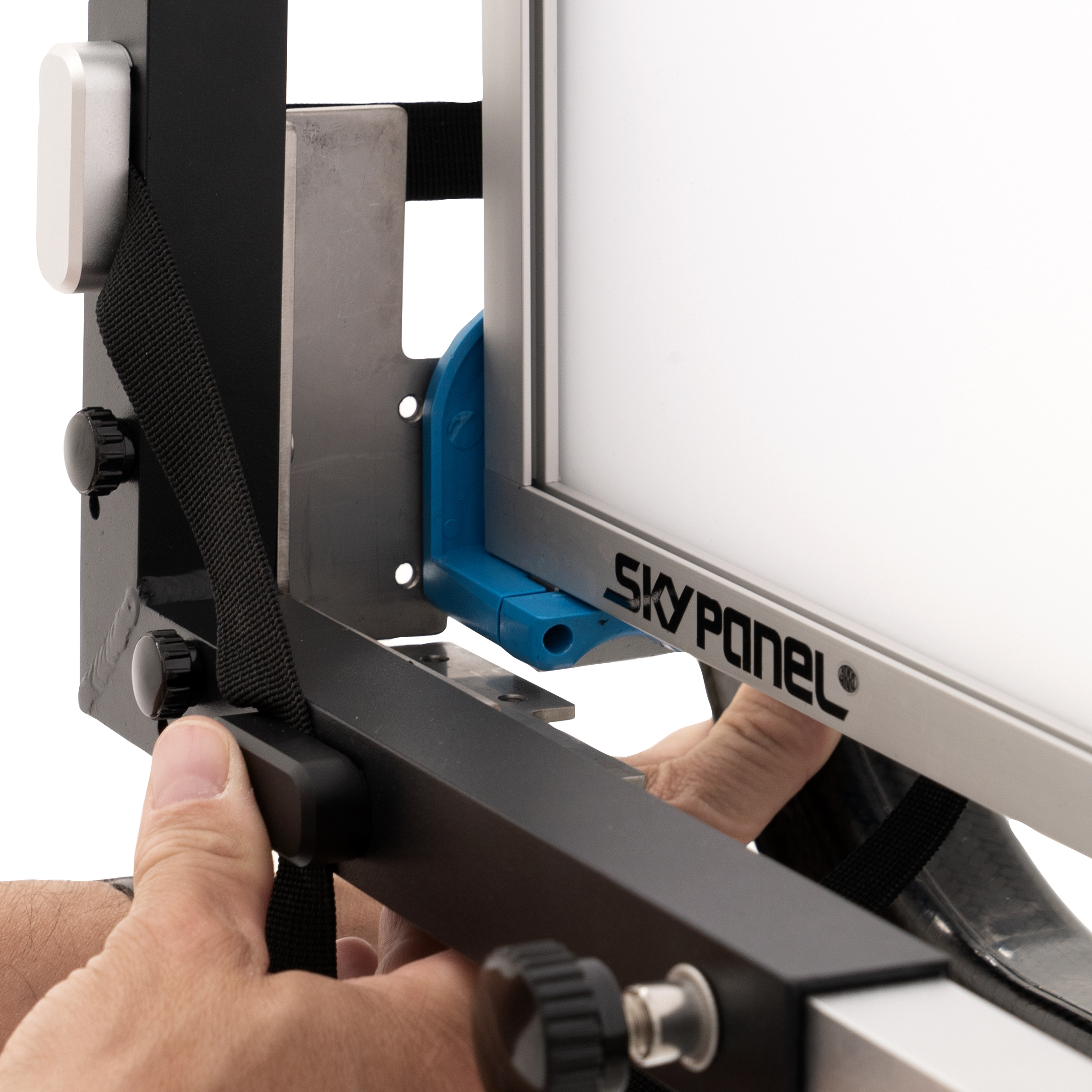 When you want big, but not quite that big with Prolights' Ecl Panel TWCXL, Fat Rabbit will also support the new 6′ x 5′ Snapbag®. It sets up fast and offers the reflective interior, Magic Cloth diffusion and other trademark Snapbag features.
The line also adds new two new 40-degree Snapgrids® to easily attach to the 8′ or 6'x5′ Snapbags. Both unfold from individual pouches and stretch across the Snapbag fronts for instant directional lighting.
Fat-Rabbit and the 8-ft Double-Hex and 6'x5′ Snapbags are manufactured by DoPchoice and TRP Worldwide and are available through authorized dealers. Watch the videos at: www.dopchoice.com/fat-rabbit or visit www.dopchoice.com.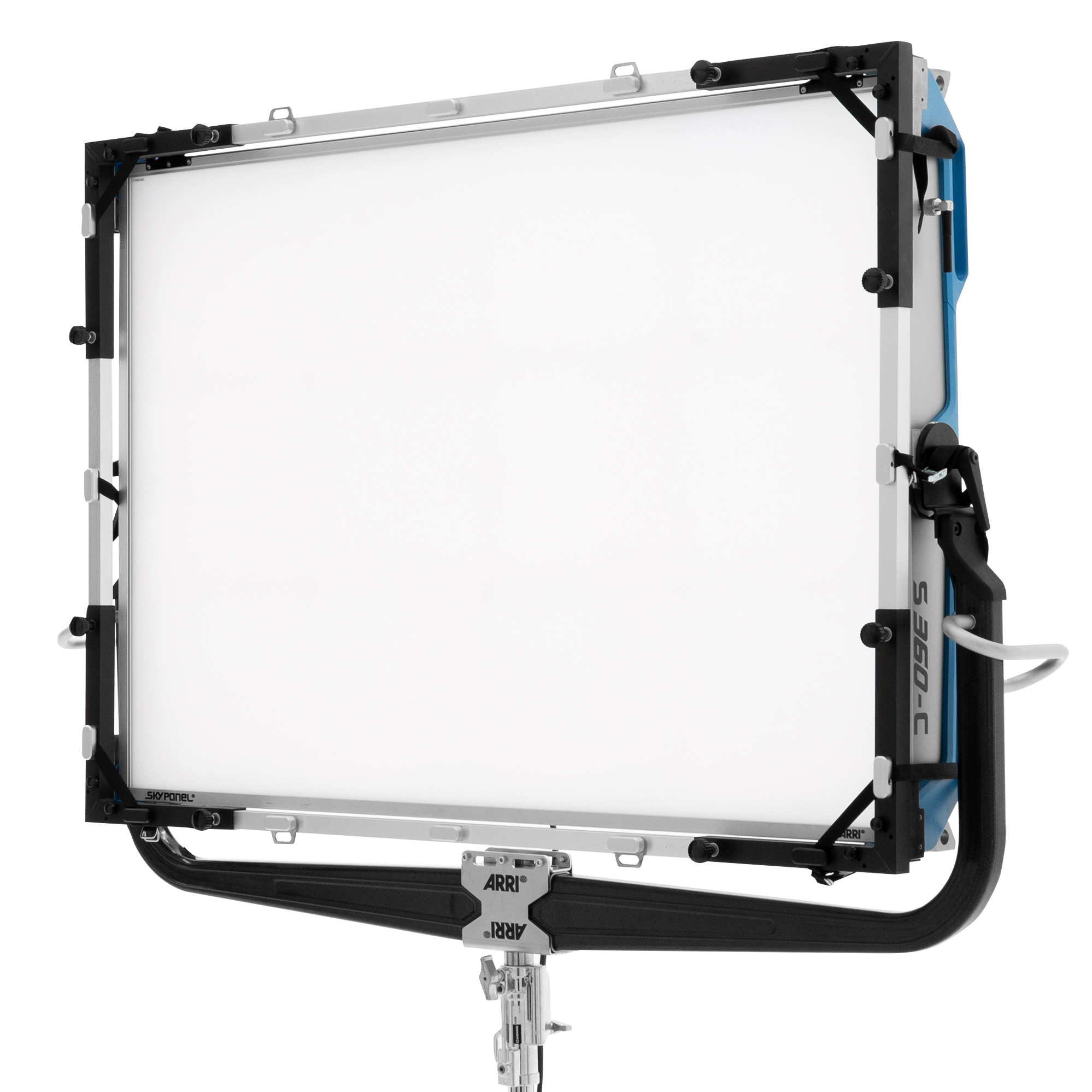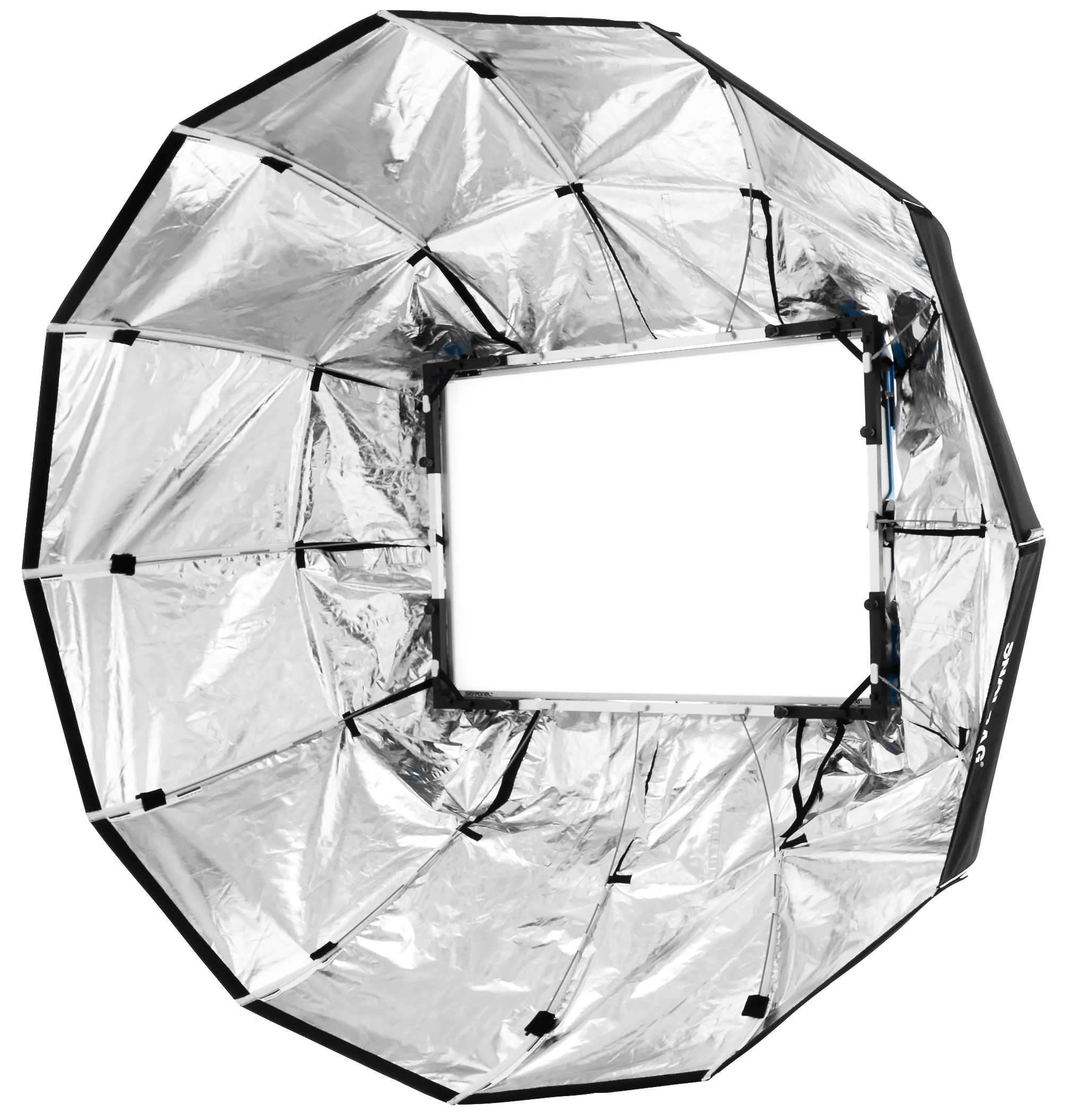 ###
Information Prepared by Lewis Communications: [email protected]